What's In A Name? An Expansive Review of the Name and Definition of Chiari Malformation
THE DEFINITION OF A CHIARI MALFORMATION HAS BEEN LONG DEBATED. IT REALLY IS NO WONDER THAT PATIENTS AND MEDICAL PROFESSIONALS ALIKE ARE CONFUSED. THEN, WITH US FULLY UNDERSTANDING ALL SIDES OF THE DEBATE, WE DEFINED A CHIARI MALFORMATION AS STRUCTURAL DEFECTS IN WHICH THE CEREBELLUM, THE HIND PART OF THE BRAIN, DESCENDS BELOW THE FORAMEN MAGNUM INTO THE SPINAL CANAL. THIS DEBATE IS BEING ANALYZED THIS YEAR, AS CERTAIN ORGANIZATIONS ARE BRAVING TO ATTEMPT TO BRING DOCTORS ALL UNDER ONE UNIFORM DEFINITION AND DIAGNOSTIC CRITERIA. THEREFORE, AMIDST ALL THE CONFUSION AND DEBATE, WE WANTED TO EXPLAIN THE FACTORS INVOLVED, AND WHY WE WENT WITH THE DEFINITION THAT WE DID, AND WHY ONE STANDARD IS SO IMPORTANT!

To better facilitate our explanation, we will call all associated terms by their specific medical names:
Tonsillar Ectopia (TE) = tonsillar herniation of any size
Posterior Fossa Hypoplasia (PFH) = an underdeveloped posterior fossa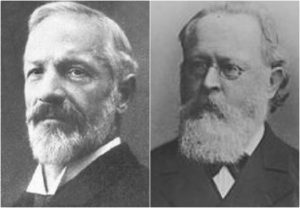 Chiari Malformation Vs. Arnold Chiari Malformation
The most common type of Chiari is Type 1 (which includes a Chiari 1.5, where the brainstem is also below the foramen magnum). Many people use the term "Chiari Malformation" when diagnosed with Type 1, while others cling to the name "Arnold Chiari Malformation" with the same diagnosis. Is there a difference? The name "Chiari Malformation" came from Hans Chiari, an Austrian pathologist, who first discovered the malformation in the late 19th century.[1, 2] Julius Arnold, a German pathologist, later expanded on Chiari Type 2, and Type 2 took on his name "Arnold Chiari Malformation." Therefore, technically speaking, a Chiari Malformation and an Arnold Chiari Malformation are not the same; Arnold Chiari Malformation is specific to Chiari Type 2 (which usually includes a myelomeningocele, the most serious form of Spina Bifida). However, they are used interchangeably by many, even by medical professionals and the misnomer is of little consequence one way or the other.[3]
Chiari Malformation = Posterior Fossa Hypoplasia Theory
Many ascribe to the theory that a Chiari Malformation ONLY consists of a posterior fossa hypoplasia (which means that the back of the skull is malformed, and therefore the cranial area (space) at the rear is too small). They believe that a tonsillar ectopia is only a symptom, and a Chiari Malformation can exist with or without an accompanying ectopia. This argument is not without merit, because much of what was initially being looked at by Hans Chiari were deformities in the posterior skull upon postmortem examination (so there wasn't soft tissue to analyze). He originally attributed much to hydrocephalus, but expanded his research into the pons, medulla oblongata, and cerebellum (which can all be attributed to intracranial pressure as a pathology of a "tonsillar ectopia"). To ascribe to this belief would also mean that "Acquired Chiari Malformations" cannot exist, as one doesn't "acquire" a small posterior fossa. And that would also mean that Chiari Type 2, Type 3 and Type 4 technically would not be a Chiari Malformation at all either, since their definitions do not require a posterior fossa hypoplasia. Perhaps type 3, which has an opening at the back of the skull, but no "small posterior fossa" is even implied in the definitions.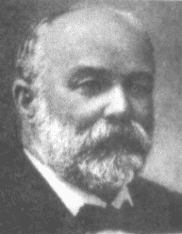 But to look at the full history of what became known as a Chiari Malformation, we can begin by looking at the research of a German pathologist, named Theodor Langhans. In his research in 1881 (a decade before Hans Chiari conducted his research on what became known as a Chiari Malformation), while looking at syringomyelia ("a cavity created in the spinal cord"), he noted a "change in the cerebellar cavity." Upon dissection of the cerebellum, he described the cerebellar tonsils as "two symmetrical pyramidal tumors," pushing the brainstem forward.[4] In fact, the other noted researchers: Nicholas Tulp (1593–1674), John Cleland (1835–1925), and Julius Arnold (1835–1915), all centered on the hindbrain hernia [herniation] without speculation as to its etiology/pathology. It is said that "many of the English translations of Chiari's work contain inaccuracies." But note that Chiari's first paper was on "ectopia of cerebellar tissue," and that he went on to define Type 1 as showing, "elongation of the tonsils and medial parts of the inferior lobes of the cerebellum into cone shaped projections, which accompany the medulla oblongata into the spinal canal."[5] Which sounds like what is now known to be a Chiari 1.5. Much later, in 1938, at a time when the posterior fossa decompression became the popular surgical treatment for a Chiari Malformation, a Chiari 2 patient "underwent posterior fossa exploration with the authors not considering hindbrain herniation in their differential. Penfield and Coburn later stated that: 'In retrospect it seems that we should have suspected the Arnold-Chiari malformation. Instead, a suboccipital craniotomy was carried out…" So even the early neurosurgeons seeking to perfect their surgical treatment felt that it was a mistake to concentrate on the posterior fossa and not take into account etiologies of the hindbrain herniation. That mistake is still going on 80 years later.[6]
The biggest problem that they are going to have with strictly defining a Chiari Malformation as a small posterior fossa resides in the fact that the diagnosis criteria for a Chiari Malformation only consists of ONE MEASUREMENT, the length of the tonsillar ectopia (how far the tonsils herniate below the foramen magnum). Generally, there are no measurements of the posterior fossa taken when radiologists make the initial diagnoses. Furthermore, most neurosurgeons see the radiology reports, and depending on symptomology, they make the decision to decompress or not to decompress without ever measuring the size of the posterior fossa. Most never look for (and often do not know about) etiological/pathological cofactors that could have been causing the tonsillar prolapse in the first place.
Where does this assumption leave us?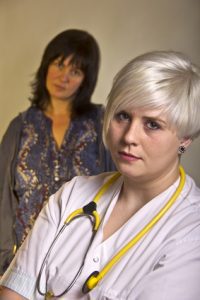 Unfortunately it leaves most of us with failed decompressions, fighting with our neurosurgeons that "something is still wrong." These neurosurgeons look at their post-operative checklist and see that they successfully did everything surgically required in their out-of-date textbooks:
Suboccipital bone was appropriately decompressed.

✔️
They did all that was required of them based on the diagnoses presented! They don't have time (or don't care) to look beyond that, so once again, the idea of our continued symptoms are thought of as being psychosomatic.
While we applaud the efforts of those seeking to get a measure of consistency in how Chiari is defined, the truth remains that until the diagnosis criteria is changed as well, we are being diagnosed with Chiari Malformation based on our tonsillar herniation; it is

presumed

to be congenital; we are being surgically treated as though it is congenital, and we are ending up with failed decompressions. This confusion is beyond unacceptable, it's reprehensible!
When it is all redefined, hopefully we will have a well defined diagnosis criteria, or it is all irrelevant. And the many that really did acquire what was assumed to be "
congenital
" who are now being told that they do not have Chiari Malformation at all, will be able to get lawyers for "an improper diagnosis" that lead to the incorrect brain surgery being done. There are surgeons coming around and finally seeing that there is merit to these studies that have been done since the late 1990s, that have shown a pushing/pulling effect that can cause the
tonsillar ectopia
that gets us diagnosed with a Chiari Malformation, and we applaud them for having the integrity to stand up and get it right. That's exactly what we need and deserve!
If you were diagnosed with a Chiari Malformation and want to know how all of this might be affecting you, we encourage you first to
find
your initial radiology reports, and
see
if there were measurements taken of the
posterior fossa
. And then
wait
with that information… wait and see what changes are actually made to the definition. While you are waiting learn.
Learn
everything you can about every etiological/
pathological
cofactor, and every
comorbidity
. If it is "officially" redefined as a small
posterior fossa
, we will have to
work together as a community
(like we always do) to help lawyers see how we have been getting lost in the shuffle, year after year. If it's not officially changed and Chiari continues to be defined as a structural defect involving the
cerebellar tonsils
, we will have to continue in our
fight
to make these cofactors of
Acquired Chiari Malformation
known!
[wpedon id="4396″ align="center"]
---
References:
1 Tubbs, et al. "Hans Chiari (1851–1916)." Journal of Neurology, Pioneers in Neurology, Springer Berlin Heidelberg, 26 Mar. 2010, <https://link.springer.com/article/10.1007/s00415-010-5529-0>.

2 "Hans Chiari." Whonamedit – Dictionary of Medical Eponyms, <www.whonamedit.com/doctor.cfm/1123.html>.
3 Tubbs, R. Shane, and W. Jerry Oakes. The Chiari Malformations: A Historical Context . 2013, <https://pdfs.semanticscholar.org/79dd/127d31820d612600c0b032225437295d86c3.pdf>.
4 Mortazavi, M M, et al. "The First Description of Chiari I Malformation with Intuitive Correlation between Tonsillar Ectopia and Syringomyelia." Advances in Pediatrics., U.S. National Library of Medicine, Mar. 2011, <https://www.ncbi.nlm.nih.gov/pubmed/21361763>.
5 Pearce, J M S. "Arnold Chiari, or 'Cruveilhier Cleland Chiari' Malformation." Journal of Neurology, Neurosurgery & Psychiatry, BMJ Publishing Group Ltd, 1 Jan. 2000, <https://jnnp.bmj.com/content/68/1/13>.
6 Mortazavi, Martin M., et al. "The First Posterior Fossa Decompression for Chiari Malformation: the Contributions of Cornelis Joachimus Van Houweninge Graftdijk and a Review of the Infancy of 'Chiari Decompression.'" SpringerLink, Springer, Dordrecht, 6 Apr. 2011, <https://link.springer.com/article/10.1007%2Fs00381-011-1421-1>.