The Diagnosis – Round One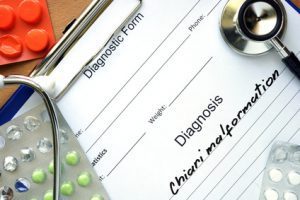 One of the biggest hurdles a Chiari patient may face is that of simply being diagnosed. Some studies cite an average of 5 years between the onset of symptoms significant enough for a patient to seek medical care and the patient receiving an accurate diagnosis of Chiari Malformation. Sadly, however, online support groups and message boards are peppered with the stories of patients who went undiagnosed, or more often, misdiagnosed, for decades. Patients are frequently misdiagnosed with conditions such as Fibromyalgia, Multiple Sclerosis, Chronic Fatigue Syndrome, Chronic Migraine, and various autoimmune disorders. Even more disturbing is the fact that in a study by Dr. Thomas Milhorat of over 300 patients diagnosed with Chiari, 59% had been diagnosed with a psychosomatic illness.[1] Diagnoses such as Hypochondriasis, Somatoform Disorder, Conversion Disorder, and a tricky little term some doctors use to disguise the fact that they believe their patient's symptoms are "all in their head," called 'Functional Somatic Syndrome' (which by definition does not necessarily imply a psychosomatic cause but are often interpreted by other medical professionals in that manner) are frequently written in patient's medical records to account for their very real, medically explainable symptoms.[2] This often further undermines a patient's efforts to find a diagnosis when they decide to try a new doctor, with their defiled medical records in tow, often without even realizing what has been written in their charts or what it actually means in 'doctor speak.'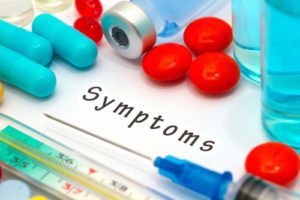 Diagnosis of Chiari Malformation is based upon the presence of Chiari symptoms, such as an occipital headache that is brought about or worsened by Valsalva maneuvers, neurological symptoms such as poor balance, numbness or tingling in the arms, weakness in the legs, etc. combined with the "gold standard" of imaging studies for Chiari, an MRI of the brain.[3] The MRI should show a tonsillar herniation that inhibits the normal flow of CSF fluid out of the Fourth ventricle of the brain and through the foramen magnum. When normal flow is in question, a CINE MRI may be conducted to determine how the CSF is flowing through the brain and upper spinal canal. There, are, however, controversial cases sometimes referred to as "Chiari Zero," where no herniation exists, but interruption of flow and symptoms are present.[4]
So, with all these wonderful tests available, why is it so difficult to get a diagnosis? Well, first of all, most primary care physicians and neurologists alike are under-educated or outright miseducated about Chiari Malformation. It has always been presumed to be a relatively rare disorder, and with over 7,000 rare diseases known to modern medicine, medical schools cannot give a thorough education to medical students on everyone. However, since the advent and now fairly commonplace use of the MRI, it is
becoming apparent that Chiari is not quite as rare as it was once thought to be. When a primary care physician is stumped by a patient's complaints of headaches and neurological symptoms, it is only natural to refer that patient to a neurologist for evaluation. But even many neurologists are grossly uninformed about Chiari. Many patients, even with an MRI that shows a herniation, are told that their many varied symptoms can't possibly be due to the herniation of their brain, even with numerous studies available which show otherwise. Some patients have even been told by neurologists and even neurosurgeons that "Chiari doesn't cause headaches [pain]." In fact, most symptomatic patients experience severe headaches, nerve pain, and pain from related disorders such as Syringomyelia.
Furthermore, radiologists across the U.S. are using vastly different criteria from one another to determine whether a patient's herniation constitutes a Chiari Malformation. Some are using criteria of a 3-5mm herniation, others a 7 mm herniation, and some are failing to look for a herniation altogether. The latest research, in fact, suggests that the size of the herniation does not matter at all. Some people with large herniations show no symptoms, while others with quite small herniations experience severe symptoms. Experts are now focusing more on whether the herniation blocks the normal flow of cerebrospinal fluid (CSF) in determining whether a patient may benefit from surgical intervention.
It is important to address the situation of "Incidental Findings" of Chiari Malformation. It is true that sometimes while having an MRI for an unrelated matter, a completely asymptomatic patient is found to have a Chiari Malformation. Unless this type of patient were to become symptomatic later, no treatment is necessary in these situations. However, if you look at radiology reports with a claim of 'incidental finding of Chiari Malformation,' you are likely to see that the reason mentioned for the imaging being done was to look for a cause of headaches or other known symptoms of Chiari. In these cases, these are absolutely not 'Incidental Findings.' Again, this is an example of the lack of education about Chiari.
For patients, the best piece of advice one can give on your road to diagnosis of your symptoms, whether due to Chiari or something else, is to trust yourself and never give up seeking answers. If you believe your symptoms are due to Chiari or that your MRI may have been misread, get a second opinion from a neurosurgeon that specializes in treating Chiari Malformation.
[wpedon id="4396″ align="center"]
---
References:
1 Milhorat, T H, et al. "Chiari I Malformation Redefined: Clinical and Radiographic Findings for 364 Symptomatic Patients." Neurosurgery., U.S. National Library of Medicine, May 1999, <www.ncbi.nlm.nih.gov/pubmed/10232534>.
2 Mayou, Richard, and Andrew Farmer. "Functional Somatic Symptoms and Syndromes." BMJ : British Medical Journal, BMJ, 3 Aug. 2002, <www.ncbi.nlm.nih.gov/pmc/articles/PMC1123778/>.
3 "The Chiari I Malformation." Chiari I | Chiari & Syringomyelia Foundation (CSF), <csfinfo.org/education/physician-information/chiari-i/>.
4 Hofkes, S K, et al. "Differentiation between Symptomatic Chiari I Malformation and Asymptomatic Tonsilar Ectopia by Using Cerebrospinal Fluid Flow Imaging: Initial Estimate of Imaging Accuracy." Radiology., U.S. National Library of Medicine, Nov. 2007, <www.ncbi.nlm.nih.gov/pubmed/17890352>.