Self-Advocacy Team Members Needed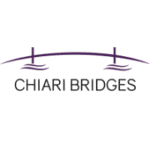 Website Chiari Bridges
Advocacy Resources Dept.
Have you fought the fight and have a passion to help other EDS/Chiari/Comorbid patients learn to fight theirs?
If so, joining our Self-Advocacy Team might be the perfect place to help make a difference!
We are looking to organize a team committed to Self-Advocacy and Parent Advocacy Resources.
The ideal candidate should possess the following qualities:
1. Be a team player.
2. Have a positive attitude.
3. Have a strong desire to make a positive change in the Chiari community.
4. Have a few extra hours a week, as needed.
5. Have access to a computer or other device with a word processing program and internet access.
6. Have proficiency with MSWord & Excel, preferred.
These are volunteer positions with no promise of future compensation. All positions where writing is involved will require a Submission Agreement.