"Destressing Wise" Team Members Needed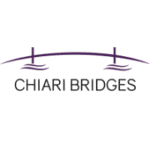 Website Chiari Bridges, Inc.
Health & Fitness Department
Are you passionate stress reduction? Do you know your stuff when it comes to the importance of reducing stress to help reduce pain (especially neuropathic pain)? Do you want to make a real difference in the Chiari community?
We are looking to form a Destressing Wise with Chiari & Comorbids Team.
The ideal candidate(s) should possess the following qualities:
1. Be a team player with a positive attitude.
2. Enjoy writing and possess strong writing skills.
3. Be knowledgeable in means of stress reduction and display a willingness to learn about how these measures can help control pain.
4. Have a strong desire to make a positive change in the Chiari/Comorbid community.
5. Team Members should have a few extra hours a month on a regular basis to devote to the task. (Team Leader should have a few extra hours a week on a regular basis.)
6. Have access to a computer or other device with a word processing program and internet access.
Team Leader duties would include: 
Writing articles on a semi-regular basis.
Reading related articles that are submitted and deciding what should be published.
Establishing a team, and organizing assignments within.
Creating/Maintaining a video library (if desired).
Coordinating with the other Health & Fitness Team Leaders, so our Health & Fitness Teams are in sync with one another.
Team Member duties would include: 
Writing articles on a semi-regular basis.
Assisting the "Eating Wise" Team Leader with team projects as needed.
These are volunteer positions with no promise of future compensation. All writing positions will require an Author Submission Agreement.