Cannabis Information Team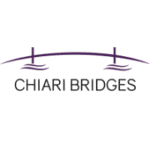 Website Chiari Bridges, Inc.
Chiari Action Network (C.A.N.) Department
Are you passionate about seeing EDS/Chiari/Comorbid patients having access to cannabis options for their symptoms?
We are looking for a person or team to help organize, lead and manage a team committed to:
Presenting information on the benefits of cannabis (both CBD and THC) for EDS/Chiari/Comorbid patients
Bringing current and upcoming legislation to the attention of the EDS/Chiari/Comorbid community on a local level
The ideal candidate should possess the following qualities:
1. Be a team player.
2. Have a positive attitude.
3. Have a strong desire to make a positive change in the Chiari community.
4. Have a few extra hours a week, as needed.
5. Have access to a computer or other device with a word processing program and internet access.
6. Have proficiency with MSWord & Excel, preferred.
We are also looking for local team members that are passionate about rallying their state to expand/legalize cannabis options for EDS/Chiari/Comorbid patients.
These are volunteer positions with no promise of future compensation. All writing positions will require a Submission Agreement.